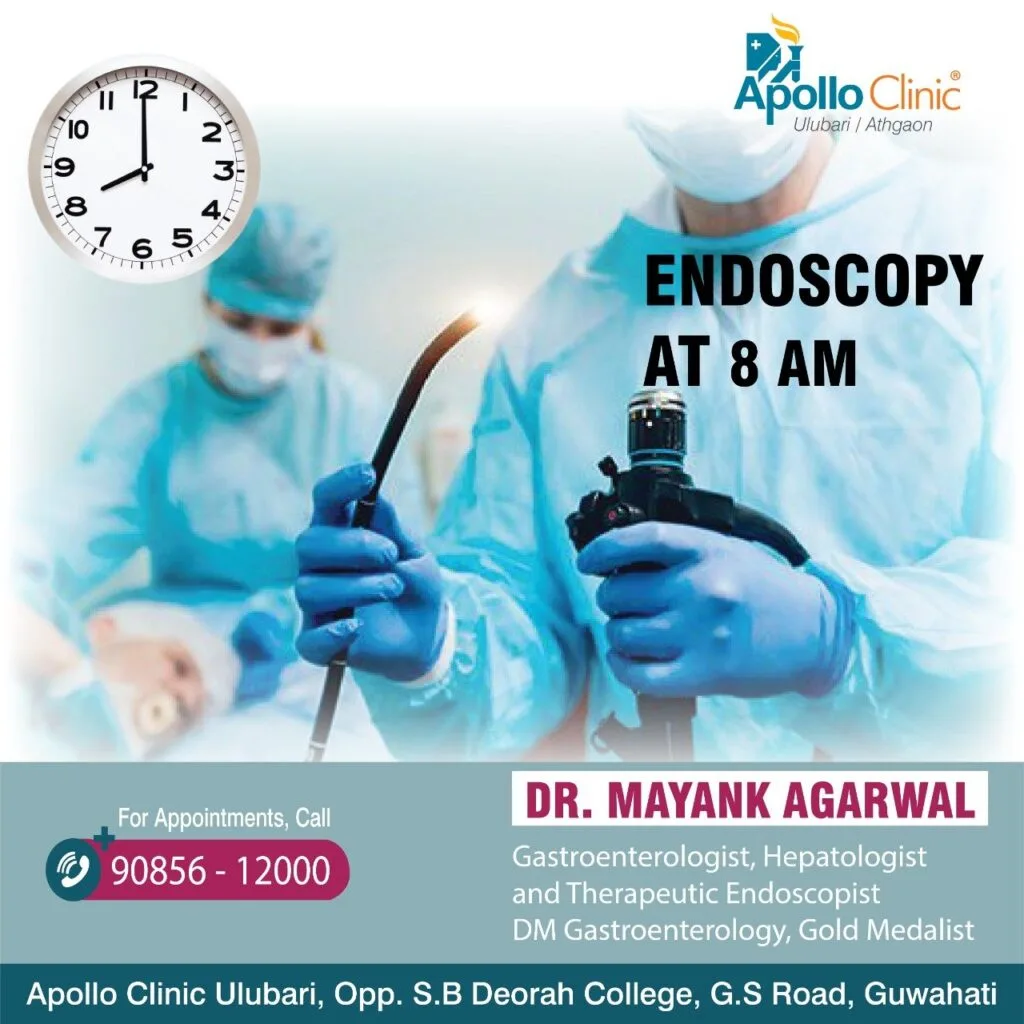 Endoscopy is performed to diagnose disorders of the digestive tract and sometimes even treat them. Endoscopy is especially helpful in detecting colon problems, bleeding, tears, or infections inside the tract.
Dr. Mayank is the best Gastroenterologist and liver specialist in Guwahati. I had consulted him for my fatty liver and he explained to me in detail about the illness and its possible complications. And also advised necessary drugs and life style changes. Really knows his subject well, is very polite, soft spoken and caring. Will surely recommend him to others
Shikha Mantri
Dr. Mayank is a very good liver specialist. I consulted and found his treatment to be very effective. Very polite and understanding. Really an expert.
Ayush Mantri
A bit relieved with your diagnosis and treatment. It was a great experience having been treated under you. Above all, I appreciate your prompt response and friendly nature. You really deserve to be a doctorGod bless you always
Jigom Hiri
A proficient and excellent doctor. Had a great experience with him during the treatment. A doctor with vast knowledge and gives proper time and personal attention to the patients.
Vineeta Sodhani