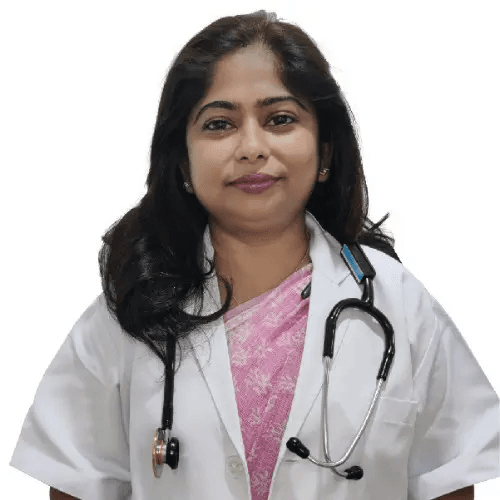 Gynecologist & obstetrician
MD, MBBS, O&G​
Experience : 10+ years
Best gynecologist in guwahati
Dr. Tanma Saikia Das is a renowned gynecologist in guwahati, Assam, and has over 10+ years of experience in the field of gynecology under her belt. She has had considerable training in high-risk obstetrics, and she is one of the best gynecologist in guwahati and has successfully handled thousands of difficult obstetric problems. In addition to traditional gynaecology, she may conduct minimal access operations.
Overview 
Dr. Tanma has been serving as a gynecologist in guwahati at Apollo Clinic for quite a long time. She has spoken at many conferences and given educational lectures on various topics for awareness of women's health. And has also been a speaker at various forums hosted by charitable foundations. She has also been involved in current industry developments as a panellist and session chair. Dr. Tanma is an experienced gynecologist in guwahati and obstetrician who can provide you with support during your pregnancy, labour, and post-birth period, and provide you with answers if you have any questions or concerns about your reproductive health.
She has been known to address a variety of gynaecological problems, including irregular menstruation, treating pelvic pain, uterine fibroids, ovarian cysts, and numerous others prevalent and rare issues. Infertility, hysterectomy, ectopic pregnancy, polycystic ovarian syndrome, tubal ligation, and sterilisation cases have all been managed by Dr. Tanma with great expertise, making her one of the most popular ladies specialist doctor in all of Guwahati
Gynecologist & obstetrician
MBBS, MD
Experience : 17+ years
Best gynecologist in guwahati
Practicing at the Apollo Clinic in Guwahati, Dr. Meghali Devi is a well-renowned and well-liked gynaecologist and laparoscopic surgeon with specialization in high-risk pregnancies, minimal access surgery, and urogynecology. Right after finishing her MBBS, Dr. Devi pursued and completed her postgraduate study in gynaecology. Having worked in various reputed medical facilities, she holds 17+ years of experience in Advanced Gynaecological Laparoscopic Surgery and Hysteroscopic Surgery.
Overview
With a lot of skill in and experience in minimally invasive urogynaecological procedures, Dr. Meghali Devi is skilled in providing high-risk obstetrics and prenatal care. Her faithfulness and dedication to her craft has helped her achieve successful outcomes in many high-risk pregnancies, as well as in recurrent pregnancy losses. Dr. Devi has been proactive in attending conferences and writing insightful papers in various topics in the field of gynaecology. With her high involvement in public awareness programs, attending free medical camps, blood donation camps, and various social services, she has contributed magnificently to the medical and humanitarian services. 
Treatment of PCOS
Dr. Devi is an expert in the treatment of PCOS, PCOD, recurrent pregnancy loss, premature ovarian failure, and infertility. She is especially devoted to the provision of surgical care for women during pregnancy and childbirth. Her excellent postnatal care, which is extensive and advanced, is appreciated by many of her patients and fellow doctors and alike. As an obstetrician, she pays close attention to pregnant women who have chronic health problems or issues that arise during their pregnancies. She is often the most popular ladies specialist doctor in Guwahati for most women.
Gynecologist & obstetrician
MBBS, MD
Experience : 20+ years
Dr. Asha Agarwal is well-known for her comprehensive obstetrics and gynecology services. She has been practicing as a Gynaecologist and Obstetrician for 20+ years committed to providing you with personalized care and taking the time to learn about your medical history, your own concerns, and the best possible outcome for your medical diagnosis. Her method of treatment is unique in the city for women's health since it works in long-term partnership with women and empowers them to take charge of their health for a better quality of life. 
Overview
She provides convenient on-site imaging and laboratory services as part of her patient care. As a skilled Ob/Gyn, Dr. Asha always has the latest technology at her disposal, and she provides individualized care for each of her patients. She has a variety of treatment options available for challenging gynaecological disorders, and she is always open to discussing any concerns or questions you may have. She believes that every pregnancy, labour, and delivery is unique and that each woman deserves individualized care. Dr. Asha is known for providing comprehensive gynecological care for women of all ages. She is also an expert in addressing women's health issues. She provides the most up-to-date obstetric and fertility services and is one of the best gynecologist in Apollo Guwahati.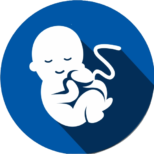 DR. SASWATI SANYAL CHOUDHURY​
Gynecologist & obstetrician
MD, FICOG, FIC, MCH​
Experience : 15+ years
Saswati Sanyal Choudhury is a well-respected doctor with a long record of giving her patients excellent medical care and medical guidance practicing in North East India. She has been practicing in her field for 15+ years. She continued her education after receiving her medical degree, completing her MD and Mch at prestigious medical institutions, including FIC. High-risk obstetrics and minimally invasive gynecologic surgery are two of Dr. Sanyal's areas of expertise.
Overview
Dr. Sanyal is familiar with a wide variety of difficulties or medical issues that could develop in pregnancy as a result of her expertise managing medically complex patient groups in Assam. She has shown active participation in a number of professional medical societies. Her specialties include advanced hysteroscopic, laparoscopic, and robotic surgery as well as pelvic reconstructive surgery, urine incontinence, and. Every patient receives the targeted, one-on-one care they deserve and require from consulting with Dr. Sanyal, resulting in a more laid-back, patient-centered experience. All individuals who visit her experience a moment of calm and a sense of well-being because to her expertise and in-depth understanding in women's healthcare. She is regarded as one of the greatest and most in-demand gynaecologists in the area.
Gynecologist & obstetrician
MD - Obstetrics & Gynecology
Experience : 30+ years
Dr. J P Mour is a renowned Consultant Obstetrician and Gynaecologist with 30+ years of experience. Dr Mour is an expert in pelvic ultrasound scanning, contraception, menstrual disorders, benign and acute gynaecology, miscarriages and postmenopausal problems. Obstetrics and gynaecology being two separate medical specialties which puts focus on the different aspects of the female reproductive system, of which Dr. Mour is an accomplished practitioner. Highly respected by patients and colleagues alike, Dr. Mour is considered one of the best gynecologists in Guwahati and in Assam as a whole. 
Overview
Dr. Mour is also renowned for offering Laparoscopic surgery for removal of the tumours and cysts through key-hole incisions including high-end surgical solutions for the expert management of complex disorders like the condition of Double Uterus, Intra-uterine Fibroids and Adhesions, all without invasive procedures.
laparoscopic gynecology 
As a highly skilled doctor specializing in laparoscopic gynecology and fetal medicine, he routinely performs intrauterine fetal procedures, such as Correctional Surgeries and Foetal Reduction. MR-guided Focused Ultrasound Surgery is a non-invasive outpatient procedure that uses high-intensity focused ultrasound waves to treat lesions inside the body. There is a lot of evidence that supports the idea that education is important for personal development. This evidence comes from both empirical research and from the experiences of people throughout history. Mour is currently affiliated with Apollo Clinic, in Guwahati. He is skilled at providing quick and healthy recoveries to help improve health outcomes for women across the state. For women in need, Dr. X is well-trained in the use of advanced facilities for painless labor and all high-risk pregnancy cases. He is here to provide you with the best possible treatment to help you live a happy and healthy life
MS( OB/GY) ; fellowship in IVF( Risaa IVF Delhi)
With over 6years of experience and having expertise on areas like
•Infertility
•Menstrual problems
•PCOS
•Pelvic inflammatory diseases
•Pregnancy related problems etc